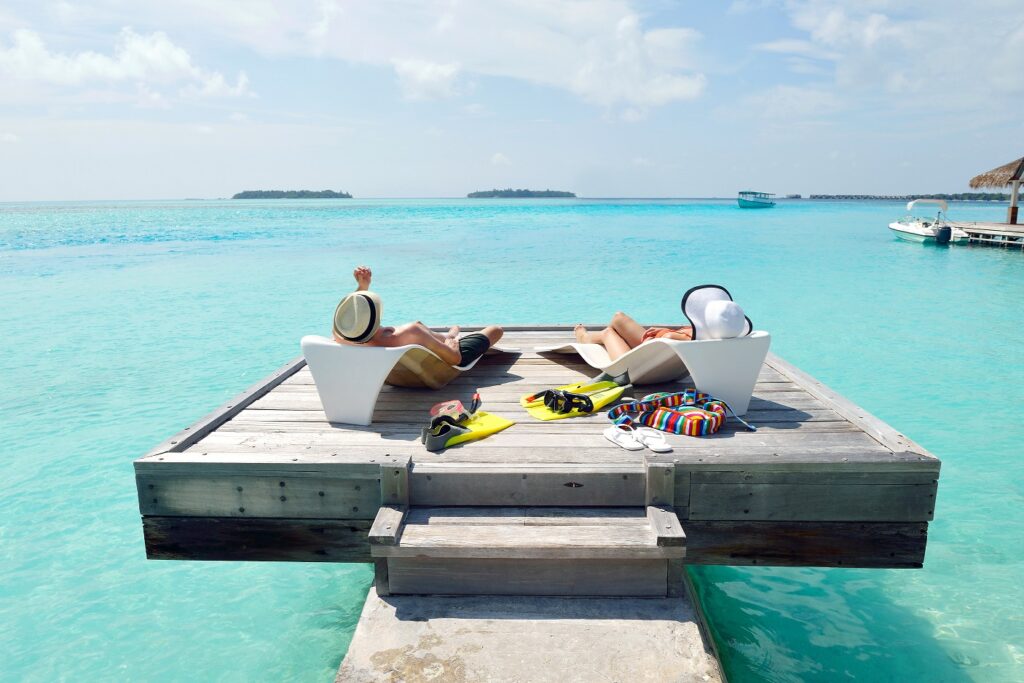 If you are a SCUBA enthusiast on your Honeymoon or a Summer getaway, make the most of your dive with an unforgettable adventure for you and your sweetheart. Jump right in the water is warm. Here are 5 unforgettable romantic and beautiful destinations for SCUBA diving.
Venice, Italy Waterways
The waterways of Venice, Italy, are not only known for crooning gondoliers but their extensive underwater ruins. You can chart a boat to The Gulf of Venice has bright blue water. Since the Roman Empire ruled this area of the world for some time, you will easily spot some of the oldest parts of civilization. Afterward, consider dining at Venice's most romantically acclaimed restaurant, Hostaria Costello. Visit Venice on February 18 for the Venice Masquerade Ball. There you will follow the footsteps of Giacomo Cassanova. End your night at one of the hotels on the Grand Canal. These hotels usually include hidden gardens. There are numerous romantic boarding options in and around the city.
Cozumel, Mexico
A bit more affordable than Venice, Cozumel offers a variety of seaside resorts, blue waters, impeccable cuisine, and mariachi bands. Sol de mi Tierra (Sun of my Earth) is a well-known long-time family mariachi band in Cozumel that plays publically for tourists and residents alike. Cozumel is intimate and intriguing due to the thrilling dives you can take. San Gervasio includes the sensual sanctuary of the fertility goddess Ixchel. The northern end of the island holds Ancient Mayan Ruins. Who knows what you will discover there.
St. Thomas, Virgin Islands
St. Thomas has beautiful blue waters, open-air cottages, and butterfly fields. You can chart your dive with your sweetheart on a sailboat. The open-air huts come complete with private jacuzzis. The butterfly fields offer a unique touch to your romantic getaway.
St. Croix, Virgin Islands
St. Croix holds couple's cottages and breathtaking dives. It has two of the best dive sites in the Virgin Islands; Cane Bay Wall and Frederiksted Pier. The Cane Bay Wall teems with marine life and coral reef walls. The wall drops 2,000 feet and holds dolphin families. What is more loving and inspiring than dolphin pods? Frederiksted Pier is known for world-class macro-life diving. Octopuses, squids, seahorses, and fish swim around the pier. The romantic aspect of Frederiksted Pier is the sunset strolls you and your love can take around the walkway.
Maldives
What's more romantic than visiting popular honeymoon destinations; Being stranded with your lover over the ocean. The Maldives offer rustic-chic villas over the sea. The white sand, clear turquoise water, and open view of the endless sea offer a getaway like no other. The multiple resorts offer couples massages. Couples can experience the tranquility of the sea while being pampered. The most colorful and vivid reefs divers can explore in the Maldives are the Banana Reef, Rainbow Reef, and Maya Thila. The Maldives holds the heart Islands that form the shape of a heart from an aerial view. Soneva Jani is a remote resort connected by winding white bridges that connect restaurants and amenities to the villas. Experience romance in complete abandon.
Take a moment with your partner to plan out a dream getaway complete with a breathtaking dive, or don't. Surprise them with the trip of their dreams, and keep By the Shore SCUBA Instruction in mind for diving classes. Our company also can help you come up with a plan for your romantic adventure.
Sources- Top 10 best resorts in the Maldives for couples - the Luxury Travel Expert
These Romantic Dive Spots Are Great For A Couple's Getaway (thetravel.com)
St. Croix Blog, Dive the World Famous Cane Bay Wall | GoToStCroix.com
St. Croix Blog, Frederiksted Pier | GoToStCroix.com
The 12 Most Romantic Hotels in the Maldives | Oyster.com
St. Thomas Honeymoon - Everything You Need To Know (honeymoongoals.com)
Ancient Roman road and dock discovered in Venice lagoon | Italy | The Guardian
Cozumel Mexico and Celebrity Cruise Lines Come together.
Visit Cozumel Mexico on a Honeymoon or Romantic Getaway (tripsavvy.com)
Best romantic hotels in Venice | Telegraph Travel
Venice most romantic restaurants — Veneto Secrets
Venice Masquerade ball : a world of magic ! (vivovenetia.com)