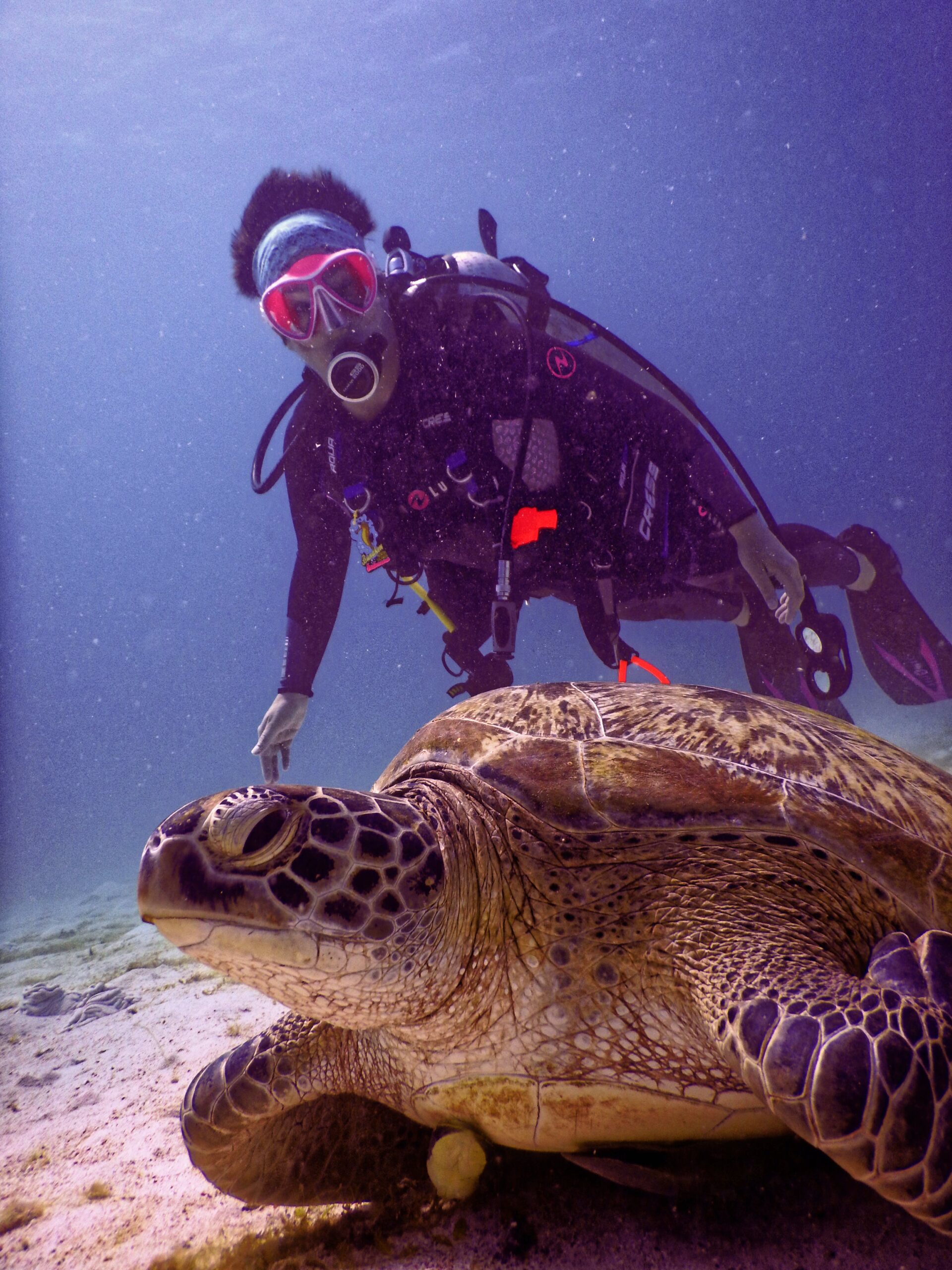 If you love diving and care about the environment, you might be interested in joining a group of scuba divers who are on a mission to collect undersea litter in New York City. These divers are not only enjoying the beauty and diversity of marine life but also helping to undo some of the damage caused by ocean pollution.
These divers are part of the DIVERS-ity Initiative, which promotes inclusion in the sport. They meet every month at a small cove in Far Rockaway, where New York City meets the Atlantic Ocean, about 4 miles south of John F. Kennedy International Airport in Queens. There, they dive into an environment that is both fascinating and filthy.
The divers encounter horseshoe crabs, coral colonies, sea robins, blackfish, and angelfish, but also plastic bottles, candy wrappers, and fishing lines that endanger sea life. The divers collect as much trash as they can by hand or by cutting it with scissors. They also compete for the prize of the weirdest find, which includes a goat skull and an ATM.
The founder of the dive school SuperDive, Nicole Zelek, started the monthly cleanups four years ago as a way to combine her passion for diving with her concern for the environment. She said that fishing lines are especially harmful to crabs and other crustaceans that get tangled and die. She also said that she hopes to inspire more people to join the effort and raise awareness about ocean pollution.
Ocean pollution is a global problem that affects millions of marine animals and plants, as well as human health and well-being. According to Ocean Conservancy, a nonprofit organization that organizes international coastal cleanups every September, about 400 million pounds of trash have been retrieved from coastal areas around the world since 1986. However, much more needs to be done to tackle the crisis of single-use plastics and other hard-to-degrade materials that accumulate in the oceans.
Scuba diving can be a powerful way to pioneer trash and environmental efforts, as it allows divers to witness firsthand the impact of pollution on marine ecosystems and to take action to protect them. By diving into the depths of New York City's waters, these divers are, not only having fun but also making a difference.
There is a lot of ways you can help pioneer environmental efforts. If you wish to embark on your own SCUBA diving journey and live near the Carolina Coast, reach out to By the Shore SCUBA Instruction. We can meet your tailored SCUBA needs, or check out our calendar for chartered excursions. Kevin Alexander, our instructor has trekked locations like Cozumel and Bonaire. See what By the Shore SCUBA Instruction has to offer.
Sources-
-https://apnews.com/article/scuba-diving-ocean-pollution-new-york-f799ca1b2851d6e5c4791a45ad2416b6
-https://oceanconservancy.org/trash-free-seas/international-coastal-cleanup/