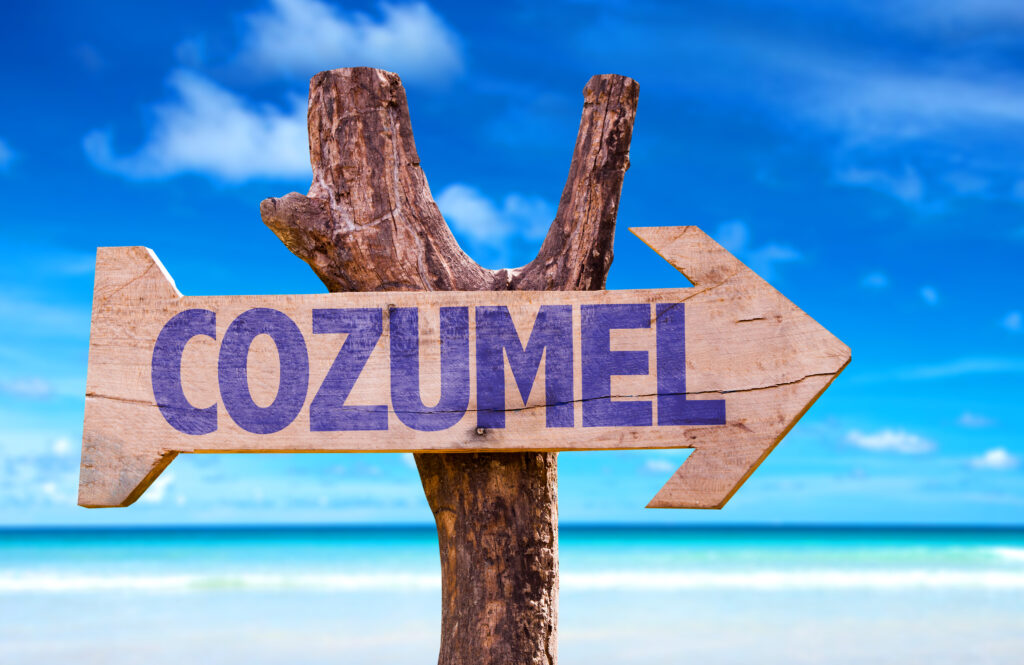 Imagine this. You have planned a wonderful SCUBA excursion for the day in Cozumel, Mexico. You have planned to dive for a couple of days in the afternoon. Your significant other, friend or family member has decided to accompany you on the trip. There is just one problem. They cannot or will not SCUBA dive. For honeymooners, this is not ideal. However, if a few dives don't drive a wedge between you and your loved one, there is no need to cut your trip short. Here are some wonderful things to do for the non-SCUBA divers in beautiful Cozumel.
Spas and Massages
There is no shortage of spas in Cozumel. Some World Class spas come out of Cozumel. Aura Secrets is one of Cozumel's most secretive yet luxurious resorts where a day away from the water is nothing less than satisfying. With sunburn wraps, refreshments with massages, and cascading indoor pools. This getaway is nothing less than zen for the ecstasy seekers. With plenty of deals for this particular resort, you can book lengthened stays and enjoy a Swedish massage and mineral springs throughout the day. You will find your day filled even if you choose not to sleep in. If Aura Secrets is booked there are plenty of other spa-worthy resorts throughout Cozumel. Presidente Intercontinental Resort is another world-class spa and resort with special events such as their triathlon. If you type Spas into the Google search engine you will find numerous spas throughout Cozumel. If you are primarily interested in a complete experience try narrowing your search down to resorts with SCUBA charters. By The Shore, SCUBA will sometimes chart dives through certain resorts and most resorts have wonderful packages for spas. When you finish your dive, you and your loved one can share a couple's massage.
Non-SCUBA Related Water Sports
You can still enjoy the beautiful blue waters of Cozumel without SCUBA diving. Aside from Snorkeling you can grab a paddleboard, surfboard, or kayak and break a sweat on the seas. Presidente Intercontinental Resort has an annual Triathlon in May. If you sign up for the Triathlon you will receive discounted rates on Sports Massages and other packages. There are also some Ironman events throughout the year in Cozumel. There is Ironman Cozumel in December, Ironman 70.3 for September, and an ITU World Cup. The highlight of the Ironman is that you will be swimming with the fish just like a SCUBA diver. For someone who has yet to fit into their SCUBA mask this experience still allows you to immerse yourself into the ocean.
You will never be in short supply of biking trails and beaches to run on.
Recreational Activities
Among some of the best recreational activities are Eco-Park Cuzam, the Cozumel Planetarium, Dolphin Discovery, and Mexico Park. The Eco Park is a great recreation park that entails a zipline, obstacle course, and horseback riding in the lush forests of Cozumel. Dolphin Discovery is a swimming area that has dolphins, manatees, and local macro life. This up-close experience with wildlife is wonderful for sensitive sea creature lovers. Children who are over 3.3 can enjoy this park with an adult. Dolphin Discovery offers a variety of packages including one with a visit to Chankanaab Park. Mexico Park is a historic overview of Mexico with miniature replicas of the nation's most prominent landmarks. Here visitors will engage with Mexico's history, culture, and natural beauty. You can build one of your alebrijes ( colorful handmade sculptures with patterns unique to Cozumel). You can also enjoy the Mexican flavors tour to fill your stomach and palette with a variety of the nation's best dishes.
Historic Landmarks
Cozumel offers lots of history answers with numerous sites of ancient ruins and Spanish contact. For the history lover, you will not be disappointed. San Gervasio is a Pre-Colombian Mayan site and an archaeological zone where you can see the roots of Mexico's culture and people. Tour guides will make sure you fully grasp and understand the roots of Cozumel. If you love lighthouses, the lighthouses Faro Celarain and San Miguel De Cozumel Punta Langosta overlook the beautiful seas of Cozumel. The Langosta Lighthouse even has a Starbucks. The most unique site is the Coral Reefs Monument in San Miguel Cozumel. This monument made of stone speaks of Coral Reef abundance in Cozumel and frames a magnificent sunset.
Along with all the wonderful sites and activities mentioned Cozumel has multitudes of sailboat tours and tequila tours. You can not go wrong finding something to do for everyone. Hopefully, everyone will find time to conquer the SCUBA gear and dive to find Cozumel's abundant micro and macro life. Once you hang up the SCUBA gear you can also enjoy all that Cozumel has to offer. Speak with Kevin Alexander, our instructor about our next trip to Cozumel. Maybe you can encourage your non-diving entourage to tag along for the adventure.