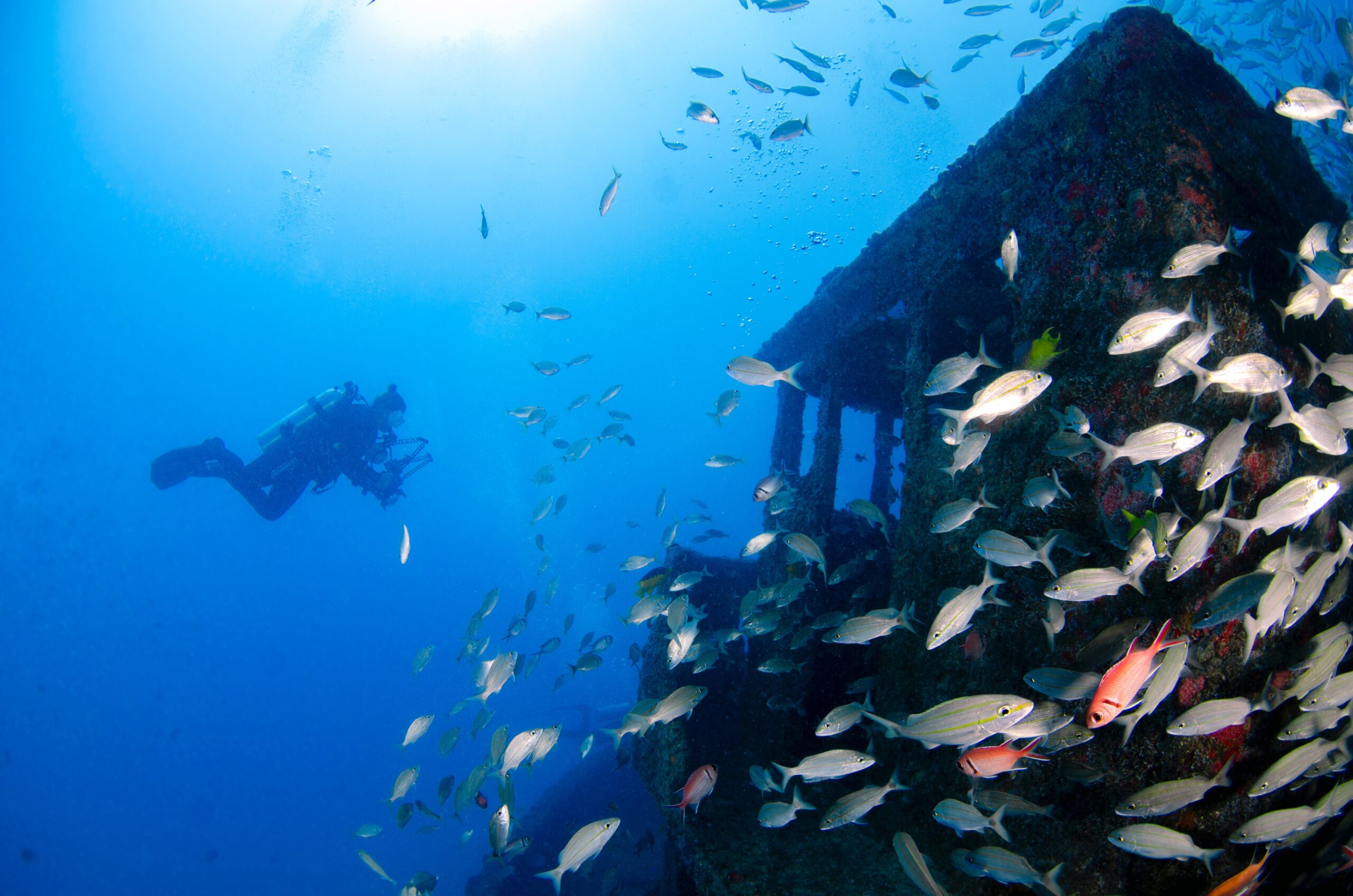 Lots of divers are considering moving past open-water dives. If you are interested in dive excursions differing from your usual dives, consider wreck diving. Wreck diving allows you to uncover the history, mystery, and beauty of sunken ships, planes, cars, and other structures. Wreck diving can also be challenging and rewarding, as you apply your skills and techniques to safely navigate the wrecks and avoid potential hazards.
Wreck Diving Requirements
Wreck diving requires special training, equipment, and experience. There are ethical and legal considerations, surrounding wrecks.
If you are ready to take your diving to the next level, here are some steps you can take to become a wreck diver:
Get certified as an Advanced Open Water Diver or equivalent. This will give you the basic knowledge and skills to dive deeper and in different conditions.

Take a Wreck Diver specialty course from a reputable dive center or instructor. This will teach you how to plan, conduct, and enjoy wreck dives safely and responsibly. You will learn how to use wreck diving equipment, such as reels, lines, lights, and knives. You will also learn how to identify and avoid potential hazards, such as entanglement, penetration, collapse, and deterioration. You will also learn how to research and locate wrecks, and how to document and preserve your findings.
Experience
Gain experience by diving on different types of wrecks in different locations. Start with shallow and simple wrecks that are easy to access and explore. Gradually progress to deeper and more complex wrecks that require more advanced skills and techniques. Always dive within your limits and follow the guidelines of your training and certification.
Accountability and Growth
Join a wreck diving club or community. This will help you find other wreck divers who share your passion and interest. You can also learn from their experiences and tips, and join them on wreck diving trips and expeditions.

Keep learning and improving your wreck diving skills. There is always something new to discover and explore in the world of wreck diving. You can take additional courses or workshops to learn more about specific aspects of wreck diving, such as photography, videography, archaeology, history, or ecology. You can also read books, magazines, blogs, or websites about wreck diving to expand your knowledge and inspiration.
Seek out Padi Instruction
Wreck diving is a rewarding and adventurous way to enjoy SCUBA diving. By following these steps, you can become a competent and responsible wreck diver who can appreciate the wonders of the underwater world. For more information on how to prepare for a wreck dive contact By the Shore SCUBA Instruction for personally tailored advice. 
Sources-
Wreck Diving: The 10 Best Dive Sites in the World (padi.com)
Spooky Bermuda wreck diving - DIVE Magazine
Wreck Diving in Nassau with Stuart Cove's Dive Bahamas | Sport Diver