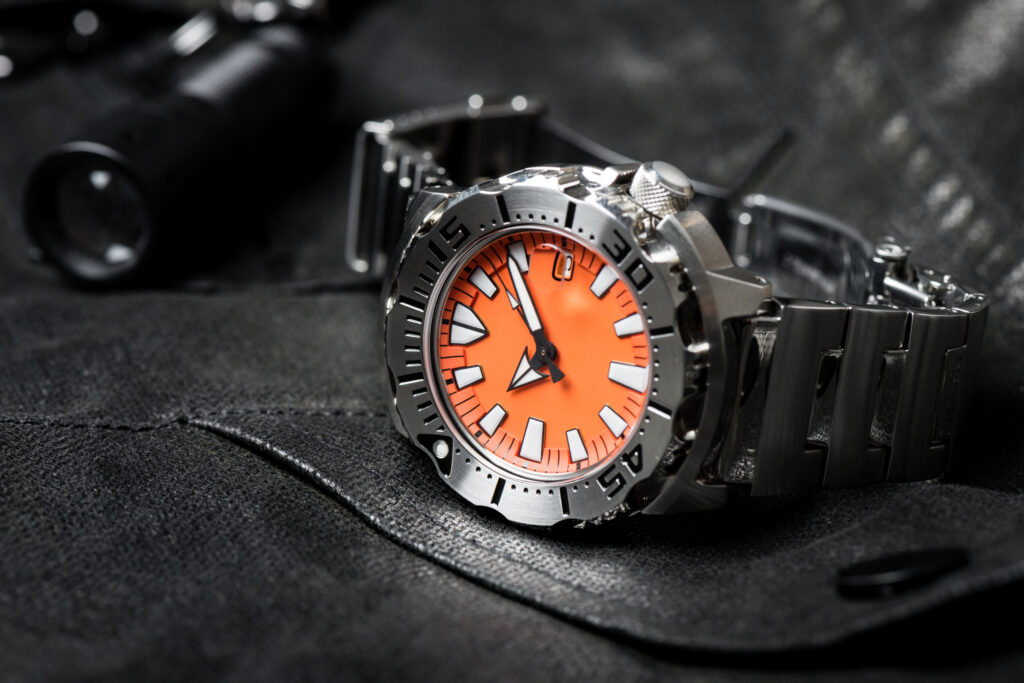 Diving watches can range in price from $100,000 range to $25. This huge price difference leaves new PADI divers wondering how much they need to invest in a diving watch. Ratings on Amazon are not a determining factor since many people who purchase dive watches are not necessarily divers. For fashion purposes, highly rated, low-priced dive watches are worth buying. You cannot depend on ratings unless you read reviews from individuals who used the watch for SCUBA diving. Here is how to find the correct dive watch for SCUBA diving.
How to find the Correct Dive Watch
Diver watches like Invicta watches under one hundred dollars claim to be pro diver watches. While Invicta watches have proven to withstand water pressures 200 meters below, wear and tear throughout time can lead to the watch malfunctioning. SCUBA diving watches should be ISO certified for open water deep sea dives.
Entry level ISO certified watches start at about $200 and hike upward. For open water dives, watches, such as Citizen ProMaster, work for SCUBA divers and last on one charge for six months. This watch is low maintenance and offers basic features. For most water sports, 200-meter dive watches are very effective, but buffer watches with 300-meter dive depts allow for more strain over time.
Even though most dives occur above 200 meters, dive watches can stay underwater for long periods. Most divers select watches marketed as exceeding the 300-meter mark. For dives deeper than 200 meters, you will need to invest a bit more into your ISO-certified dive watch. Most SCUBA dives never exceed 200 meters, but occasionally experienced divers will need to dive deeper than 200 meters. Technical divers need a dive watch that will sink below the 200-meter mark. Extended-time divers will find little complication if they select a dive watch that exceeds the 200-meter pressure limit. For a reliable dive watch exceeding the 200-meter mark, you will probably spend $1500 and exceed $5000, depending on the brand. Reliable dive watches that exceed 200 meters and are below the $5000 price range are Seiko Prosmax MarineMaster, Oris ProDiver, and Mido Oceanstar Diver.
Deep-sea professional SCUBA divers need a watch that exceeds 500 meters. The most effective dive watches for deep sea SCUBA divers are 1000-meter pressure gauged watches. These watches easily exceed $2,600 and soar up to the $10,000 price range. Finding a reliable used deep sea watch is ideal for those looking for a reasonable price range, but have your PADI instructor check to see if it works. Repairing it may indicate you need to invest in a SCUBA dive watch of your own. It will be rare for you to find a reliable 1000-meter dive watch lower than $5000. Here are some reliable, reasonably-priced dive watches that meet the 1000-meter underwater pressure gauge: MWC Depthmaster, Pantor Seahorse, Zelos Abyss 3, Oceanx Sharkmaster, and Deep Blue Pro Sea Diver.
Before purchasing an expensive dive watch, conduct the following:
Read reviews on the dive watch of your choice from experienced SCUBA divers.
Speak with your PADI team leader or instructor.
Investigate the internet for used watches that exceed your water resistance requirements.
If you are taking a casual dive or a beginner course, consider an INVICTA in the lower price range of $200 or less. Asking experienced PADI divers will give you a more accurate picture of what you need in a dive watch. By the Shore, SCUBA Instruction is a leading dive instruction school headed by Kevin Alexander. Check out our merchandise on By the Shore SCUBA Instruction's website for quality diving gear. If you don't see something on our website, feel free to request different SCUBA gear on our website. If you have questions concerning dive watches, we would be happy to answer any specific concerns.
Sources-