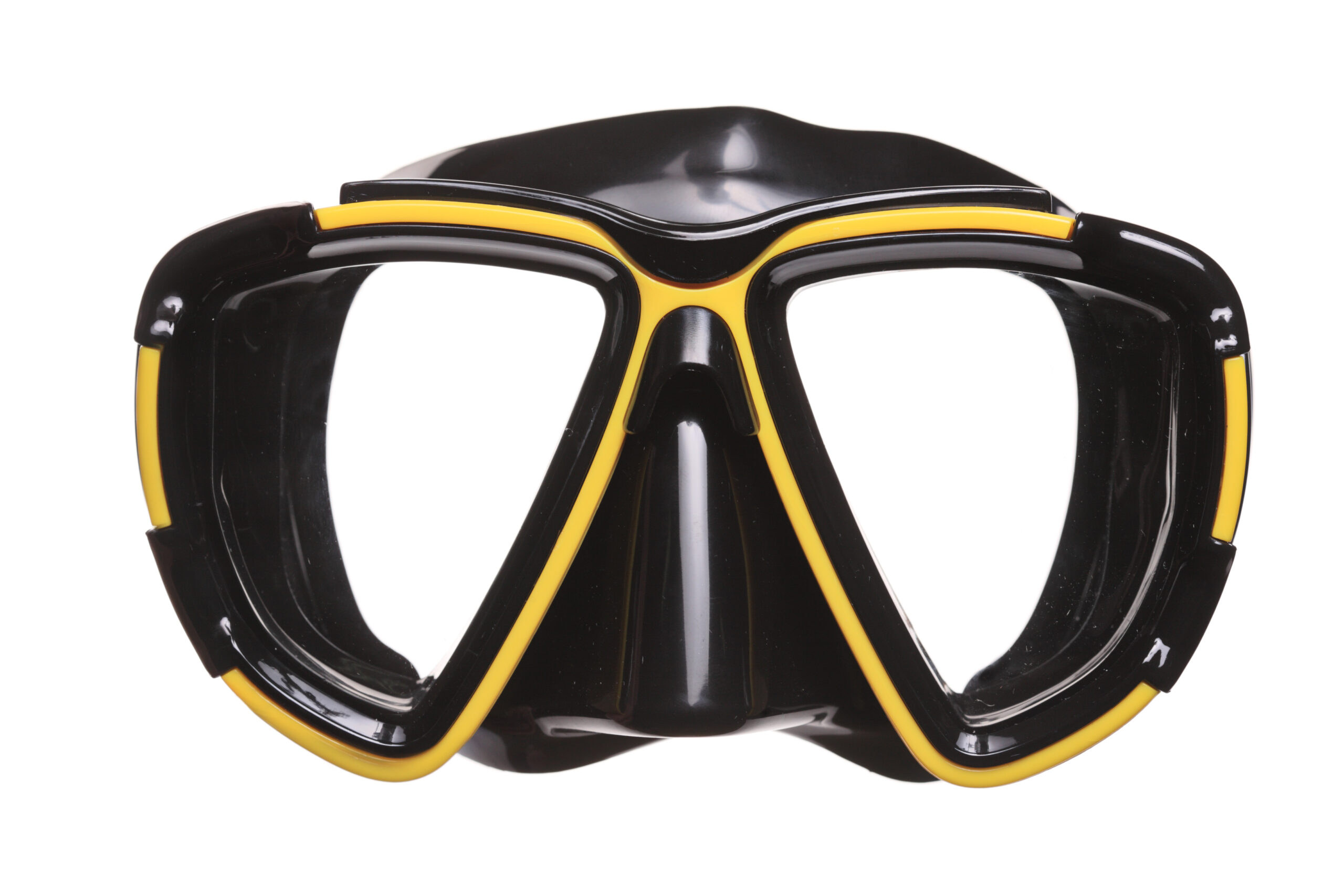 Choosing the best SCUBA goggle is essential for having a comfortable and safe diving experience. So, for this purpose, we shared some of the best SCUBA masks and some helpful tips on selecting the right one according to your needs and wants. Here is your powerful guide to finding the best SCUBA masks in 2023.
Buyers Guide for SCUBA Masks
SCUBA masks have their unique features, specifications, pros, and cons. Here are some key factors to consider before deciding to buy SCUBA masks:
Fit
The fit of the masks is crucial for comfort and preventing leaks. The mask should fit snugly without being too tight and must create a good seal around the face. Try on several SCUBA masks to find one that fits your face.
Field of vision
Look for masks that provide a wide field of vision underwater. Consider purchasing single-lens masks or multiple lenses (multiple lenses offer a wider field of view).
Lens material
In general, SCUBA masks have glass materials or plastic lenses. Glass is more durable and scratch-resistant while heavier and more expensive. Plastic lenses are lighter and frugal but scratch more easily.
Goggle volume
The volume of the masks refers to the amount of air space inside. Many divers prefer low-volume masks. They are easy to clean and provide a better field of vision. Alternatively, high-volume masks are more comfortable for so, me divers.
Comfort
Look for masks with a comfortable strap and a soft, hypoallergenic skirt that won't irritate your skin. Some masks offer features like adjustable straps and nose pockets for added comfort.
Price
SCUBA masks can cost as little as $20 or as much as several hundred dollars. In addition, consider your budget and the features you want in SCUBA masks when deciding.
Tilos Universal
Designed to be used for both SCUBA diving and snorkeling, the Tilos Universal SCUBA masks have a low-volume and single-lens design. Tilos Universal features a soft silicone skirt that provides a comfortable and secure fit and tempered glass for the lens that is durable and provides a clear view underwater.
One of the standout features of the Tilos Universal SCUBA masks is its universal fit design, which means it can fit a wide range of face shapes and sizes. The adjustable strap and buckle system also makes it easy to customize the fit for maximum comfort and security.
A Great Reputation
Users have generally praised the Tilos Universal SCUBA masks for their comfortable fit, good seal, and wide field of vision.
Overall, the Tilos Universal SCUBA masks seem to be a high-quality and versatile option for SCUBA diving, particularly for those who prioritize comfort, adjustability, and a low-profile design.
Universal Tilos Pros and Cons
Pros:
● Universal fit design can accommodate a wide range of face shapes and sizes.
● The soft silicone skirt and adjustable strap system provide a comfortable and secure fit.
● The tempered glass lens is durable and scratch-resistant and provides a clear view underwater.
● The low-volume design makes it easy to equalize the pressure as you descend.
● Lightweight and easy to pack for travel.
Cons:
● Some users may experience leaking or fogging if the masks do not fit properly or are not adjusted correctly.
Recommended Mask Accessories
To maximize your SCUBA diving experience, we have compiled a list of the best attachments for your SCUBA mask:
Silicone Snorkel Keeper DR05
The Silicone Snorkel Keeper DR05 is an accessory that is designed to keep the snorkel attached securely to the SCUBA mask strap. This Snorkel Keeper is made from high-quality silicone, which is durable and flexible and is compatible with most standard snorkel sizes.
Neoprene Strap Cover MS700
The Neoprene Strap Cover MS700 is an accessory designed to provide comfort and prevent hair tangling when wearing SCUBA diving or snorkeling masks. It is made from high-quality neoprene material and is compatible with most standard mask straps.
Writing Slate WS11
The Writing Slate WS11 is an accessory designed for SCUBA divers and snorkelers to communicate underwater. It is made from durable plastic material and features a small slate that can be written on with a pencil or other writing instrument.
O-ring Kit MT01
The O-ring Kit MT01 is an accessory that is specifically designed for SCUBA divers and snorkelers to ensure proper sealing of their diving equipment. It contains a set of O-rings of various sizes and materials used to replace worn or damaged O-rings in SCUBA gear such as tanks, regulators, and dive lights.
Find your very own SCUBA Mask
The best SCUBA mask for you will depend on your personal preferences and needs. Try on several SCUBA masks, consider all the factors above, and choose the SCUBA goggles that make you feel most comfortable, fit correctly, and provide the best field of vision for your diving style. At By the Shore SCUBA Instruction, we offer different mask sizes to meet your needs. We offer the Tilos Universal brand as well as Shearwater and much more!
Sources-
https://www.scuba.com/blog/scuba-gear/properly-care-for-your-dive-mask/