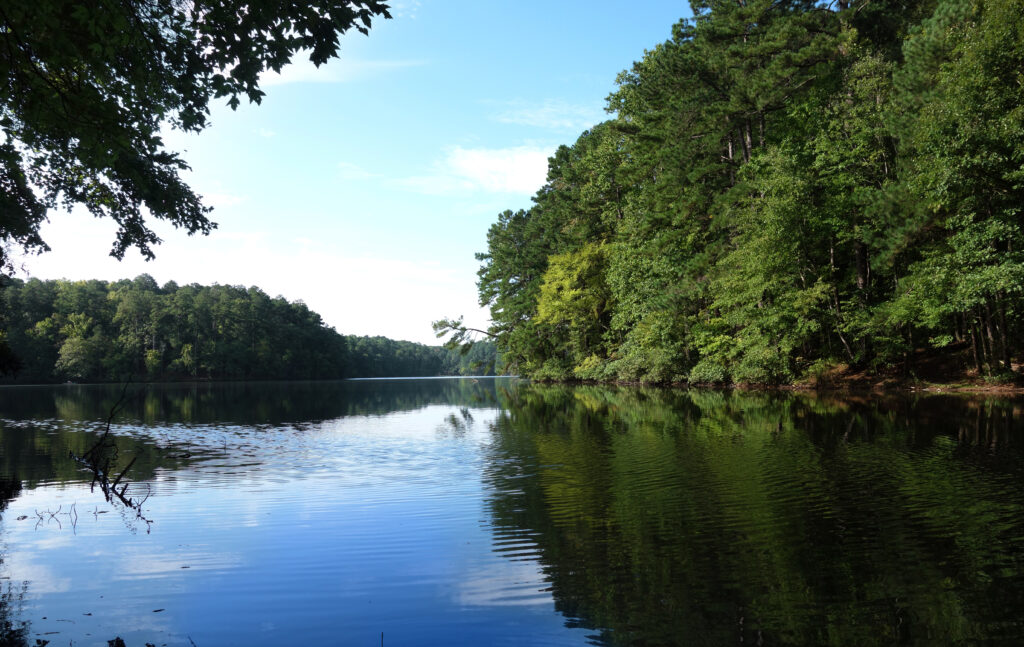 With its large wild outdoors, urban industrial architecture, and rich history North Carolina is an attractive temperate state on the East Coast that offers almost anything to the adventurer. It is the perfect place to explore different periods of American history, scientific discoveries, modern architectural movements, and new businesses. There is almost something for everyone here. If you love the mountains, you can embrace the mountains of Blue Ridge. For the urban dweller, art museums, community events, and different architectural periods are proudly on display throughout the city. Oceanic lovers and maritime history buffs will find North Carolina waters are enchanting. The North Carolina coast draws lots of outsiders to its beaches. The surfing and PADI diving community is very prevalent here. That is why living in Raleigh is convenient for the urban dweller who wants to be close to the sea.
If you are new to Raleigh, NC, and looking for unique SCUBA dives, you will find lots of enthusiastic PADI divers, historical treasures in the waters of North Carolina. Why is Raleigh number one in SCUBA diving? Because it is full of SCUBA divers, who are experienced, from dives all around the world!
You may be wondering if the Triangle is an ideal area for divers. Here is what you need to know about SCUBA diving around Raleigh, NC. Raleigh, North Carolina, and the surrounding area have plenty of SCUBA diving facilities. By The Shore SCUBA Instruction is run by Kevin Alexander, our senior PADI instructor who has been SCUBA diving for over 25 years and specializes in underwater weddings. There are plenty of venues to practice your skills as Wake County has lots of swim clubs and diving pools. By The Shore SCUBA Instruction also can supply you with different diving equipment.
Raleigh has large lakes and rivers.
Raleigh, NC, is abundant with history and offers archaeological dives worth investigating throughout rivers and lakes. The surrounding area has natural hot springs, massive lakes and offers diving getaways like Fantasy Lake SCUBA Park.
Fantasy Lake SCUBA Park is a PADI divers playground.
Fantasy Lake SCUBA Park, located in Rolesville, NC, simulates SCUBA diving scenarios like a cave, shipwreck, and open water diving. It is a quarry lake set up with underwater buses, mock shipwrecks, slopes, natural habitats, and deep holes to practice deep water diving. They offer training as well as open day and night dives. Hone your driving skills or take underwater selfies with an abandoned Beetle Bug car.
North Carolina is full of artifacts.
Not far from the Raleigh area are beaches and coastal waterways full of history. The list is endless. Features of the North Carolina coast include megalodon teeth, the Lost Colony, the original Outer Banks colony settled by early English settlers from the Old English era, Civil War artifacts from Fort Macon, Blackbeard "Edward Teach" the pirate, lots of shipwrecks, and more. You will hear of Ghost Fleet diving expeditions where you can chart the World War II ship graveyards, and potentially spot a whale over the winter.
North Carolina is full of large marine species under the sea.
If you are looking for a marine biology experience, look no further than North Carolina. Wilmington, North Carolina offers marine biology diving from the University of Wilmington so, it is apparent that the wildlife is abundant. If you want to see large marine wildlife, the United States has listed North Carolina as #1 in North America for large marine life. The sand tiger shark draws the most attention as it is prominent in the North Carolina waters. Immerse yourself into a deep dark world surrounded by the shy yet intimidating shark who lurks near the NC coast. Sea turtle lovers will find memorable moments during the late Spring and Summer. If you like mammals, Porpoises and dolphins are abundant in the cold Winter waters of North Carolina. Kure Beach has several archaeological dives due to the high number of Megalodon teeth findings. Are you interested in the Coastal Waterways? Dive the Cape Fear River if you dare, and see if you can find alligators migrating back to Florida in Late Winter/Early Spring. For creature enthusiasts, these remarkable sightings are only a few hours or so away from Raleigh's epicenter.
If you need a support system for SCUBA diving Raleigh, North Carolina has a great community of divers. Since it is considered Eastern North Carolina geographically, most PADI-certified SCUBA divers in the area are experienced, open ocean divers. Though the waters can be cold and rough at times, it won't keep us from exploring. Stopover at By the Shore SCUBA Instruction and see how we can help you maximize your next dive in North Carolina.